Moving to California is a given, but when it comes down to deciding where in California you'd like to live, that may not be such an easy decision. There are a lot of factors to consider when planning out a big move; it's important to know you're going to be completely happy in the place you choose to live in.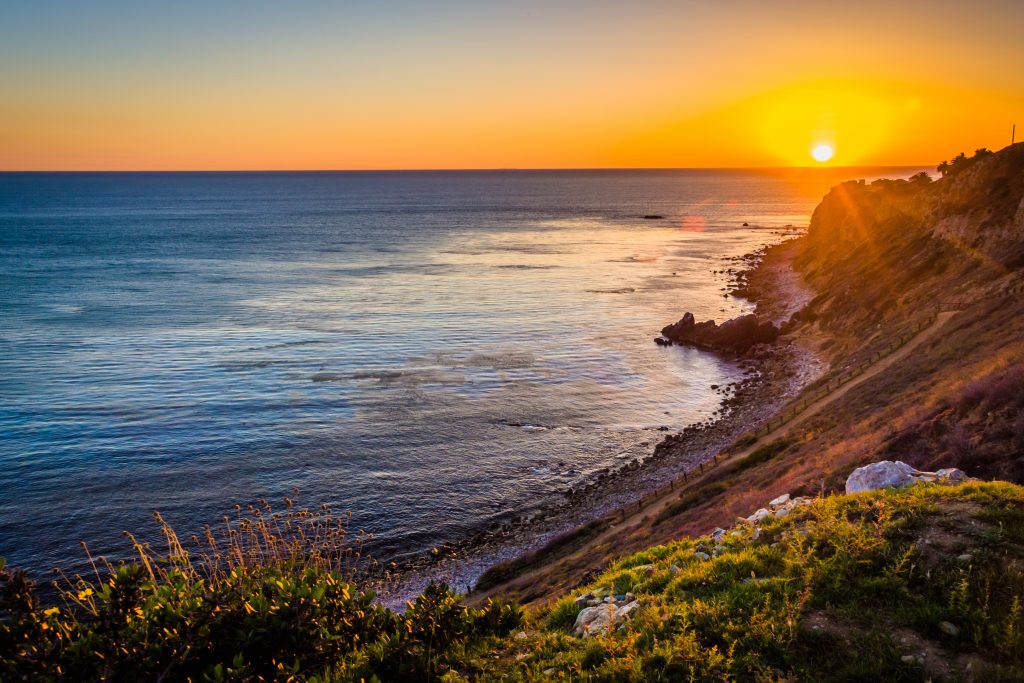 Here are a few things that will give you a better idea of why Palos Verdes, California is the perfect place to live – all year-round.
The weather.

Living in Palos Verdes blesses us with a mild climate all year long. If you've lived in a place with long, cold, snowy winters then you'll never get tired of the mild winters here. Temperatures never drop too low and it's sunny almost everyday. During the summer it gets hot, but the ocean or a pool are always a stone's throw away so it's really just like living in paradise.
The outdoors.

There are lots of things to do outdoors in Palos Verdes. Head on down to your favorite golf course for a day in the sun, or discover a new hiking trail in the the Palos Verdes Peninsula Land Conservancy. If the water is more your thing, then grab your surf or boogie board and head to the beach for some fun in the sun!

The scenery.

Palos Verdes is an incredibly beautiful place. You are constantly surrounded by nature while living in a very modern neighborhood. Enjoy the greens of the trees or go for a visit to Point Vicente lighthouse to enjoy spectacular views. You'll never get tired of living amidst so much beauty.  
Contact us to learn more about real estate for sale in Palos Verdes with Antonia Lavender, a leading California real estate agent who was raised in the Palos Verdes Estates.